Living in Querétaro, we notice there are different holidays. Obviously there are different holidays from the United States, but there is even a difference between southern states and the states near the northern border (Baja California, Baja California Sur).
For example, in January they celebrate Día de Reyes, which observes the three wise men (or were they kings? or mages?) but it's basically just a "gift for kids" day. Christmas, which is just a couple weeks beforehand, is more for family time and "gifts for grownups". In Korea, Christmas was traditionally more of a couples-holiday, with romance and what not.
In November, Día de los Muertos is a big deal down here. It's not Halloween, it's a respectful day for those departed. Remember the film Coco? Like that, without the magical portals between realities. But we noticed they have a special bread called pan de muerto, which we originally thought was some sort of expired yeast or poisonous flour. But the more and more we saw it at our local groceries, we realized it's a seasonal dessert!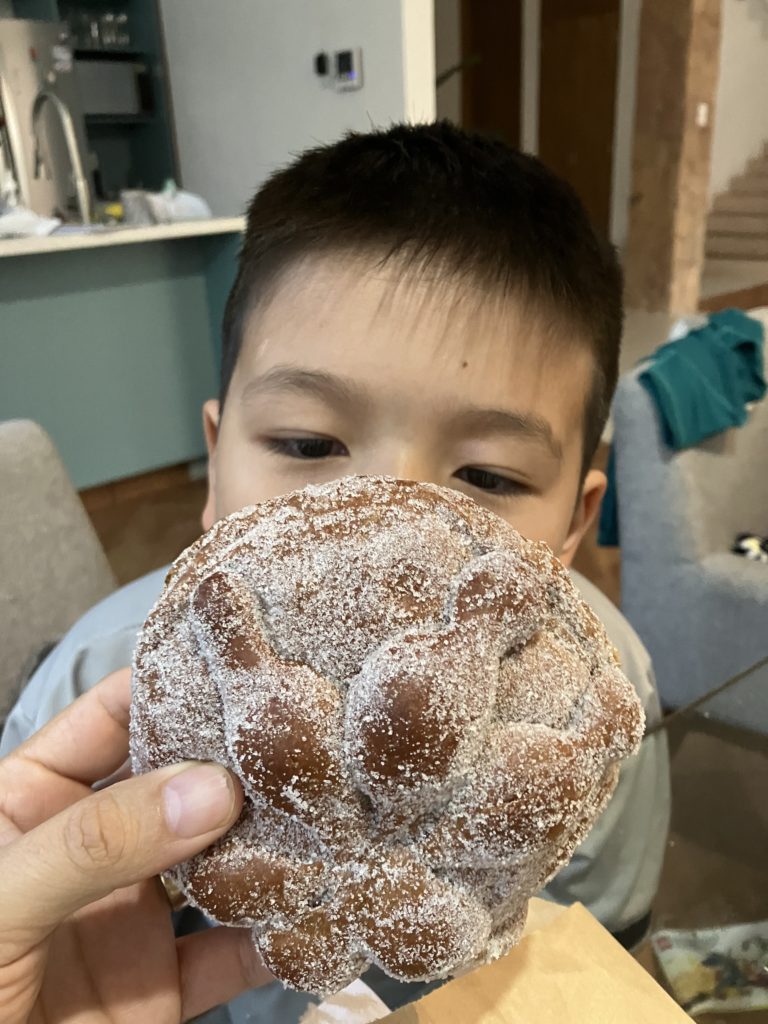 There's sugary types, chocolatey types, plain, some stuffed with cream, some huge, some tiny. Those things on the top represent phalanges (finger bones) and the round base is the cycle of life… but how does it taste? Blah. Sadly, this is in the family of the drier Mexican type bread you find in latino grocery shops (but that's not ALL Mexico offers, they do have yummy croissants & donuts & creme-filled pastries that are softer or moist). If you dip it in hot chocolate it's OODLES BETTER. Definitely happy to have tried it but not gonna miss it once November rolls around! Let's see what bread they got for Christmas!